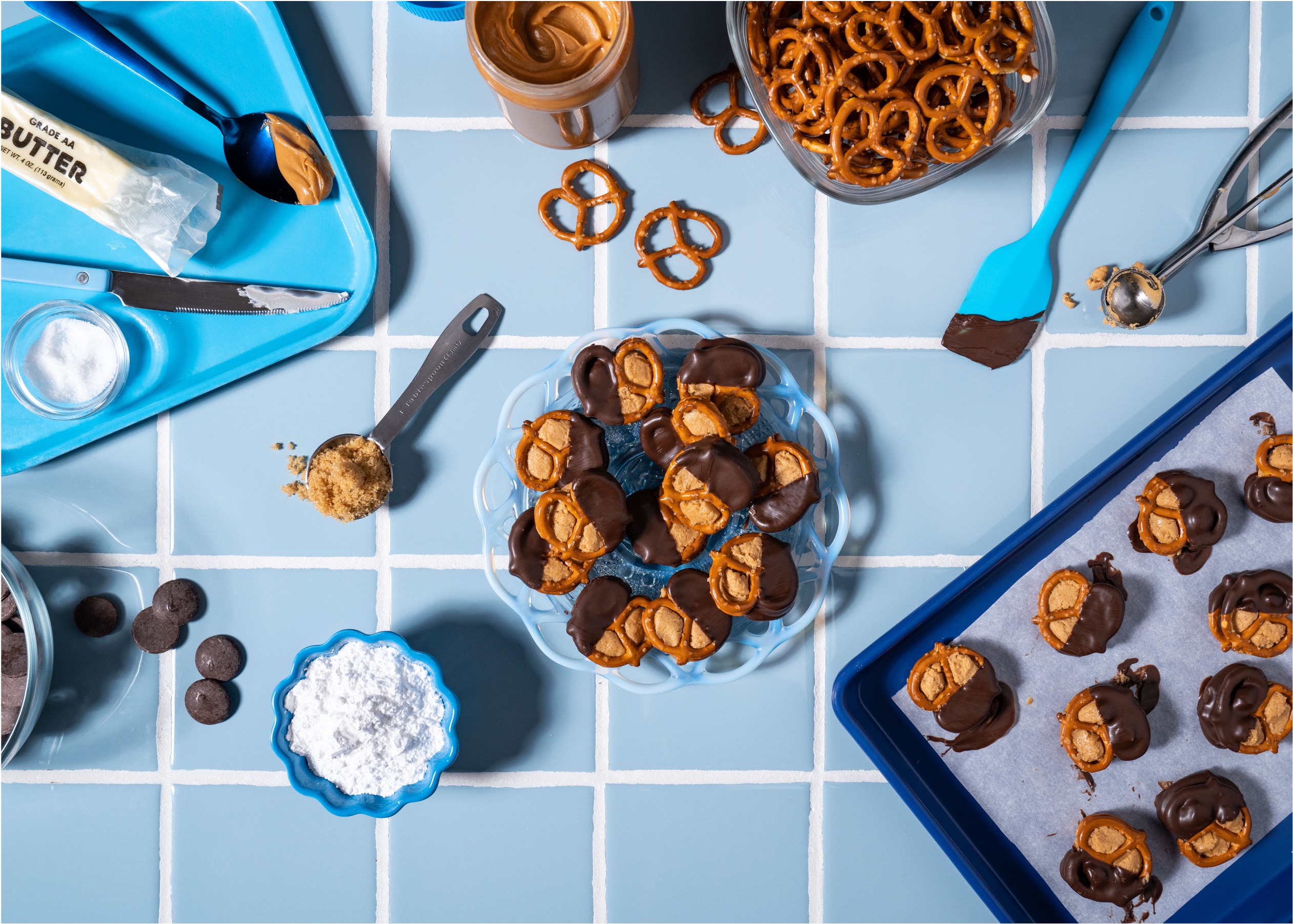 No Bake Rold Gold® Peanut Butter Pretzel Bites
The perfect combination of salty and sweet! Crunchy Rold Gold pretzels are sandwiched between a creamy peanut butter filling then dipped in chocolate for a delicious no-bake treat!
Ingredients
Instructions
Step 1
In a bowl, mix together peanut butter, butter, salt, powdered sugar, and brown sugar until fully incorporated to form a thick filling.
Step 2
Scoop and roll the peanut butter filling into small balls (approx. 1 Tablespoon each) then sandwich each between two Rold Gold® pretzels. Transfer onto a parchment lined baking sheet and freeze until set, approximately 30 mins.
Step 3
Melt the candy coating or chocolate in a double boiler or in the microwave, heating for 15 second increments and stirring occasionally until melted.
Step 4
Dip the pretzel bites halfway in chocolate and place back onto the baking sheet. Refrigerate until the coating is set, then place on a plate and enjoy!
Tips & Tricks
If the chocolate starts to harden too quickly, a small amount of coconut oil can be added to help keep it liquid until placed into the fridge!
Try These Next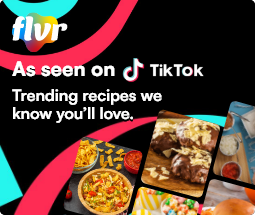 Made With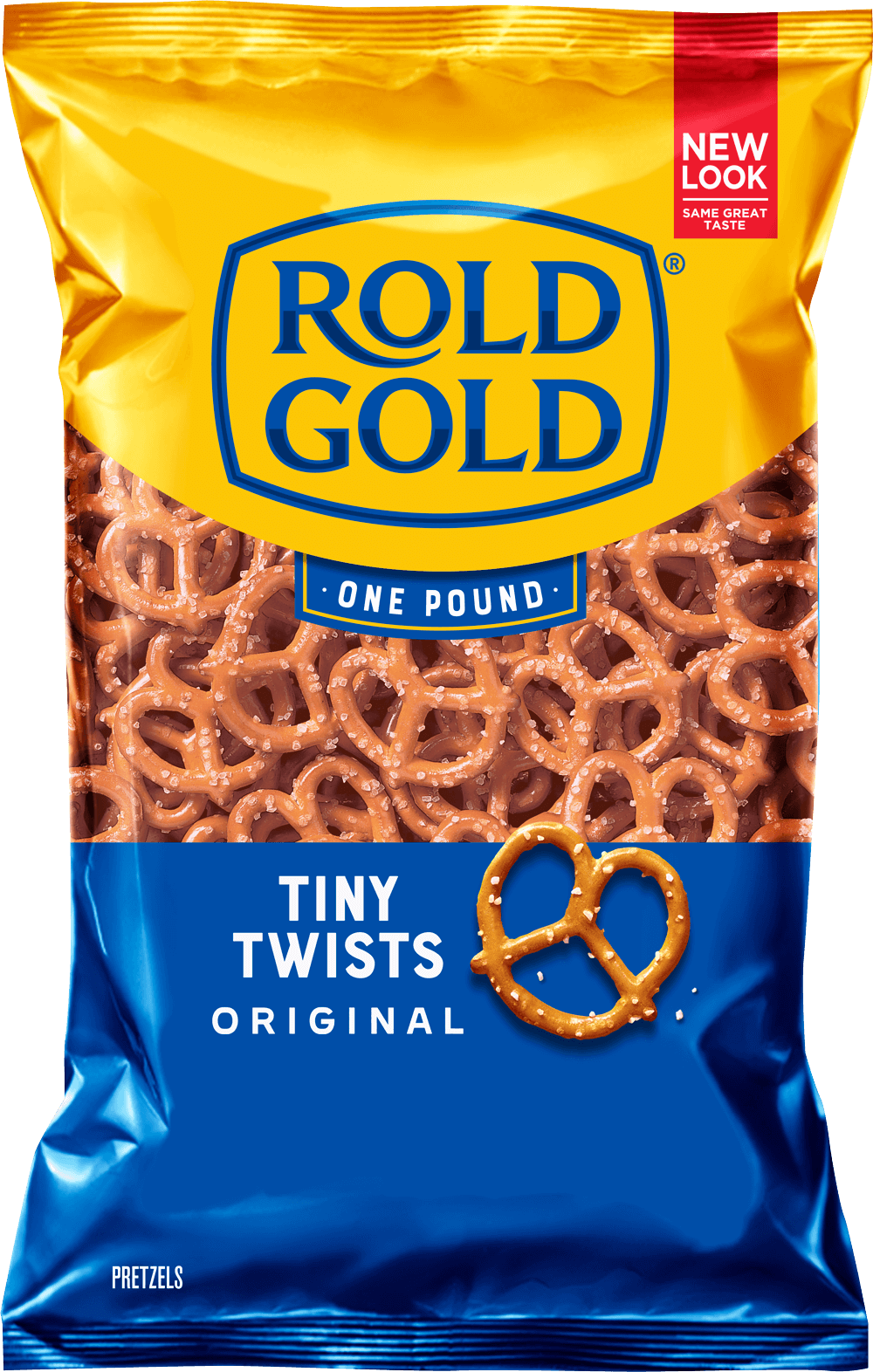 Rold Gold® Original Tiny Twists Pretzels
(opens a new window)