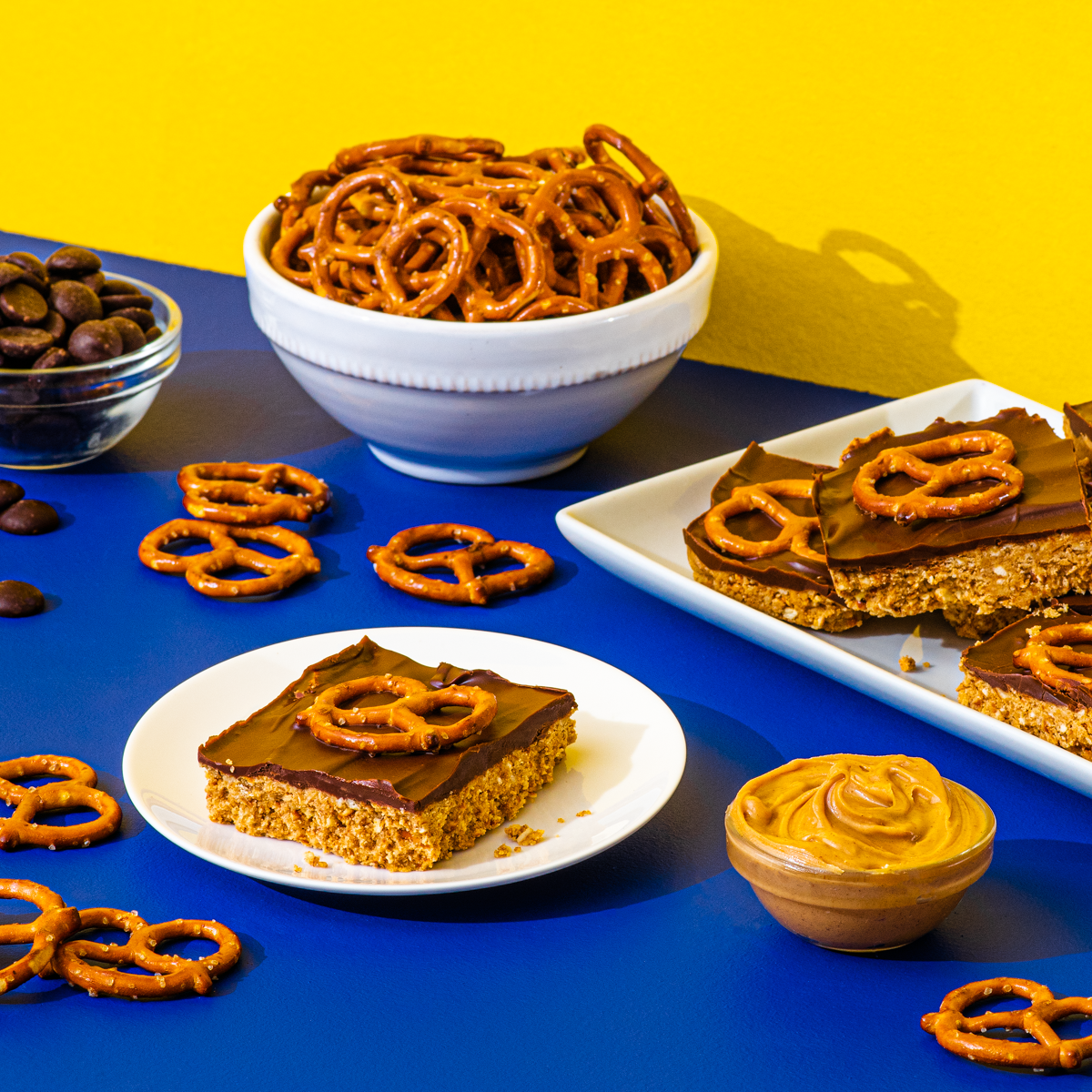 No-Bake ROLD GOLD® Peanut Butter Pretzel Bars
Total Time:
15 min (+ 1 hour standing time)
With the classic combination of peanut butter and chocolate, these pretzel bars are an easy-to-make treat that everyone will love.
Ingredients
Instructions
Step 1
Crust: Line 8-inch square baking dish with parchment paper so that paper overhangs edges.
Step 2
In food processor, pulse crushed ROLD GOLD® Tiny Twists Original until finely ground.
Step 3
Transfer ground pretzels to large bowl. Add peanut butter, sugar, melted butter and vanilla. Stir until well combined. Scrape mixture into prepared pan; press firmly into even layer.
Step 4
Topping: In microwave-safe bowl, stir together chocolate chips, peanut butter and butter. Microwave on MEDIUM, stirring every 30 seconds, for 1 to 2 minutes or until smooth and melted.
Step 5
Spread chocolate chip mixture over pretzel crust. Arrange ROLD GOLD® Tiny Twists Original on top, spacing evenly apart. Refrigerate for 1 to 2 hours or until completely chilled and set. Cut into bars or squares if preferred.
Tips & Tricks
Spice bars in Step 4 with pinch each of ground cinnamon and cayenne pepper for variation.
Try These Next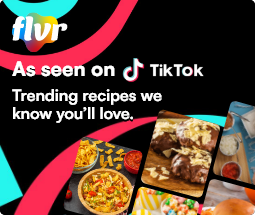 Made With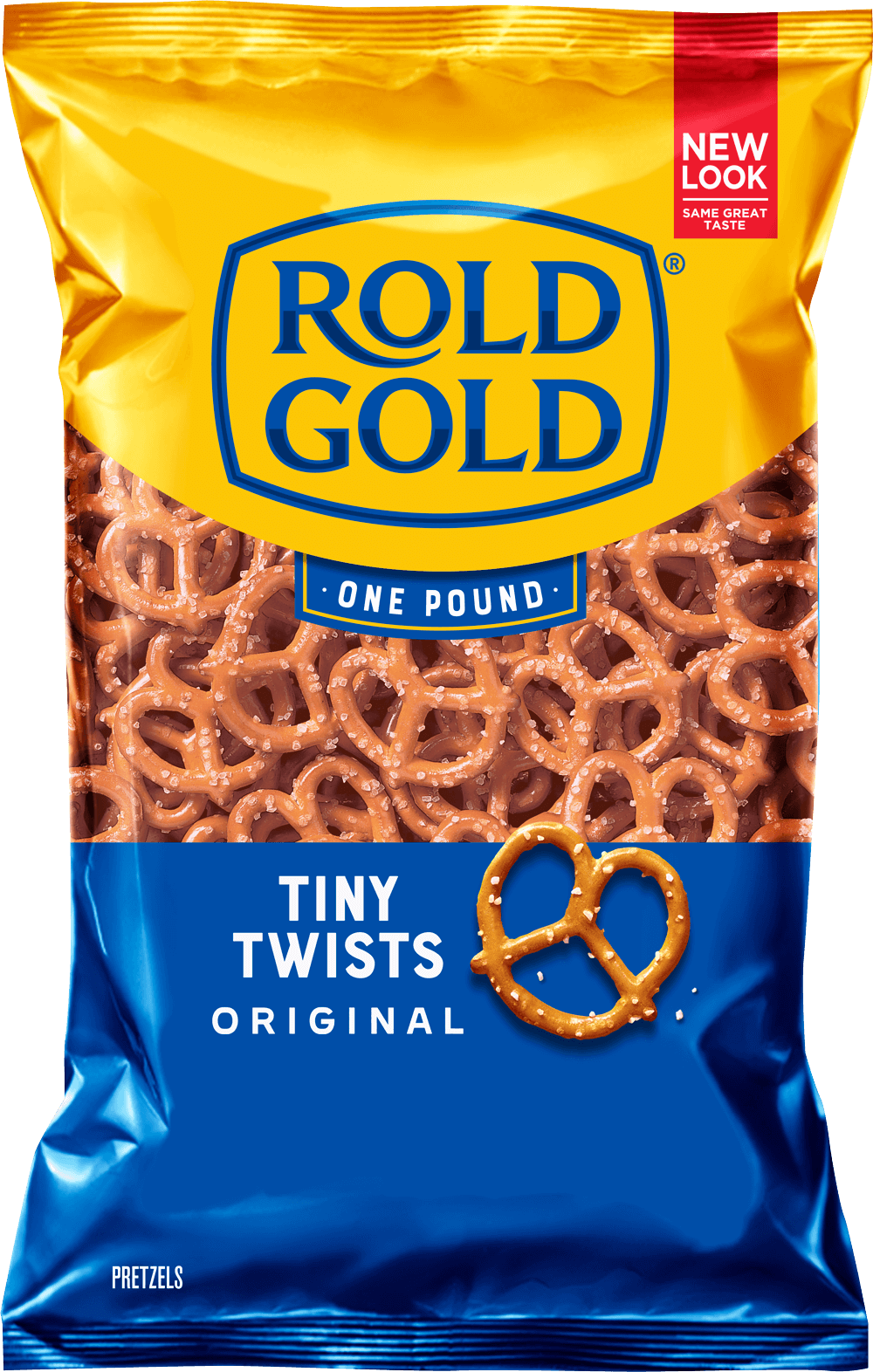 Rold Gold® Original Tiny Twists Pretzels
(opens a new window)