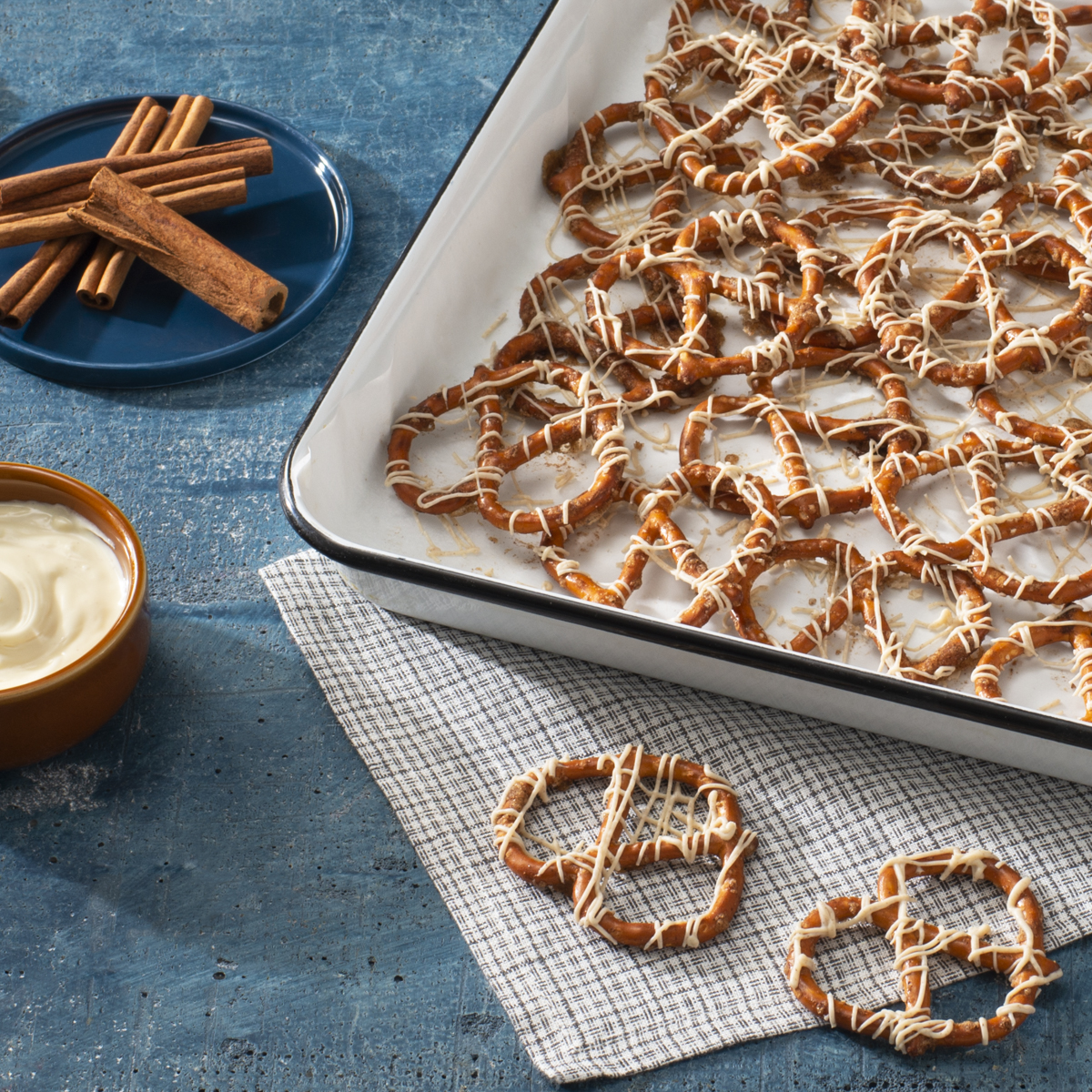 ROLD GOLD® Cinnamon Roll Pretzels
Perfect for movie night or while watching the big game, this sweet and savory pretzel snack mix is spiced with sugar and spice and all things nice.
Ingredients
Instructions
Step 1
Preheat oven to 350˚F. In large bowl, stir together melted butter, 2 1/2 teaspoons ground cinnamon, brown sugar, granulated sugar and vanilla; add ROLD GOLD® Original Tiny Twist Pretzels, tossing until well coated.
Step 2
Arrange in single layer on 2 large parchment paper–lined baking sheets. Bake for 10 to 15 minutes or until sugars start to caramelize. Let cool completely.
Step 3
Stir remaining cinnamon into melted white chocolate. Using a fork, drizzle melted chocolate mixture over pretzels to resemble iced cinnamon buns. Let cool on rack.
Try These Next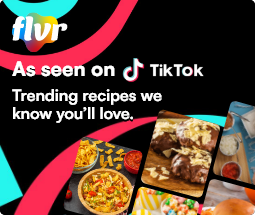 Made With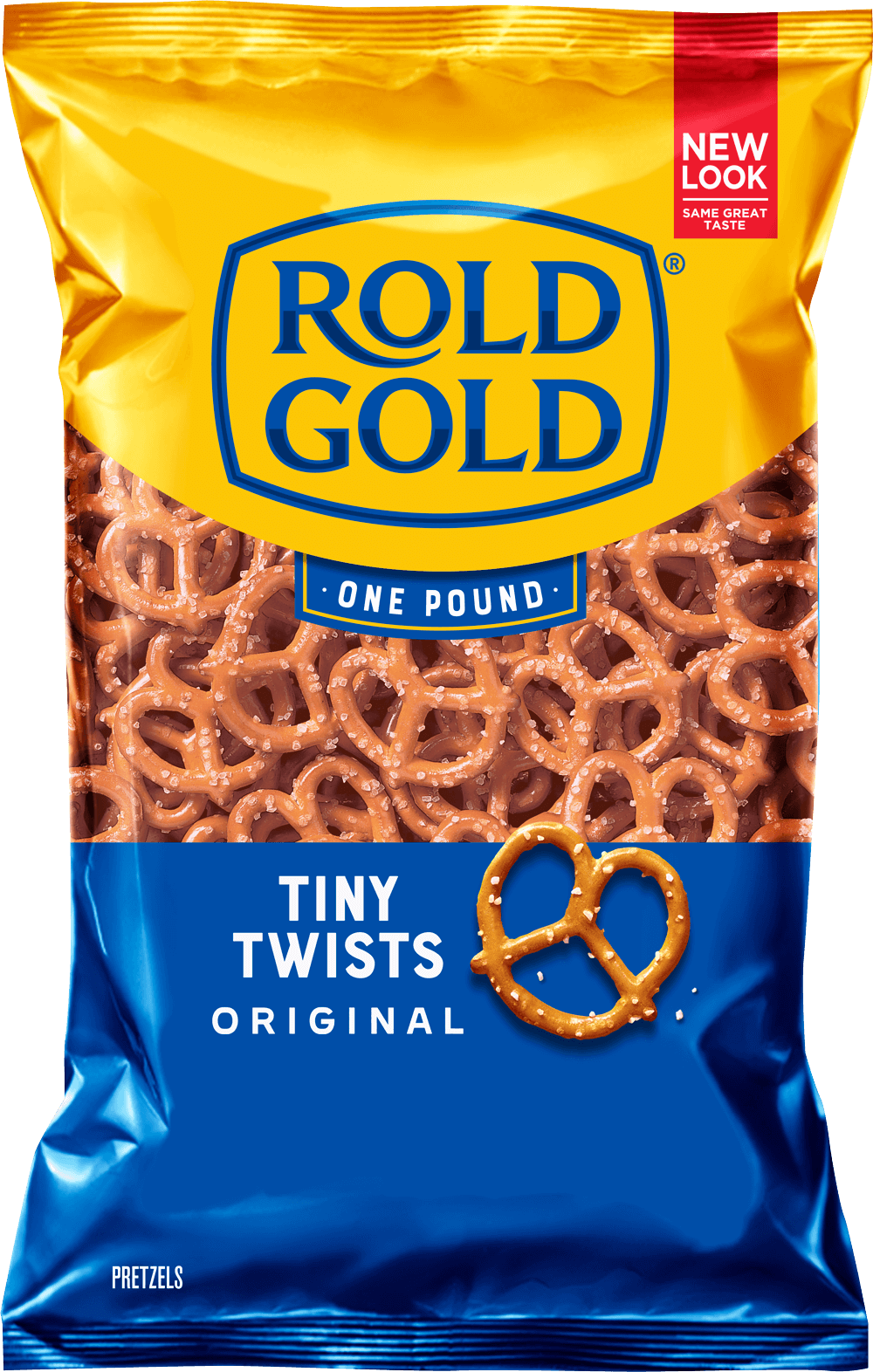 Rold Gold® Original Tiny Twists Pretzels
(opens a new window)